Skinimalism has become a growing trend in 2021 and it is all about the natural glow with simple skincare tips. What is skinimalism trend- is a simple concept that emphasizes the minimal philosophy for skincare routines. It encourages an individual to hold their natural-self without covering up their flaws and imperfections.' Less is more beauty ' is a phrase that is often overlooked but stands firm in the hall of universal truths. 
-Why is there a need for skinimalism and What is skinimalism ?
If you've tried to maintain a 12 steps skincare routine every day for a long time, you most likely understand how time-taking, complicated, and costly it can be to go through so many steps of skincare. 
Each product has its time of application and technique to apply too.
While each of them is beneficial to the health and appearance of your skin in its own way, using a lot of skincare products can damage your skin and its texture.
Using a lot of skin products can also damage the natural skin barrier and disrupt the pH of your skin and when such changes occur skin might likely feel irritation.
A minimalist approach to your skincare routine is one that only uses a fairly small number of products to give a fantastic result. what is Skinimalism, is also quite affordable because you shift from 10-12 skincare products to just 5-6 products.
-What to include in your skinimalism skincare routine?
1) Cleanser
The first basic step in this routine is cleansing. While you can apply the cleanser on your face several times a day, applying it once in the morning and at any time in the evening is a must. Cleansing in the morning helps in getting rid of any oil or sweat that was left on your skin from your pillow or hair the night before.
2) Exfoliation  
Exfoliation is highly recommended as it removes dead skin cells from the skin surface. People who are currently experiencing dry or dull skin can use an exfoliator to replenish their skin. It also helps in brightening the skin and improving blood circulation. Gentle exfoliation is advised generally twice a day.
3) Moisturizer
Once you're done with the steps of cleansing and exfoliation, it's time for moisturization. There are various moisturizers available in the market for different skin types, choose wisely according to the needs of your skin. Hyaluronic acid is a common ingredient of most moisturizers. It helps in hydration and improving skin appearance. The moisturization helps in maintaining healthy cells and protecting your skin from further irritation.

4) Sunscreen
It is a common myth that sunscreen is to be applied only when we are going out or it's summer. In reality, you can apply sunscreen at any time. In some cases, sunscreen can also replace the moisturizer and help in moisturizing your skin. One must use sunscreen daily for better results. It also protects you from skin cancer by blocking harmful UV rays from the sun. Generally, it is advised to go for sunscreen with an SPF rating of 30 or higher. 
5) Serums or Oils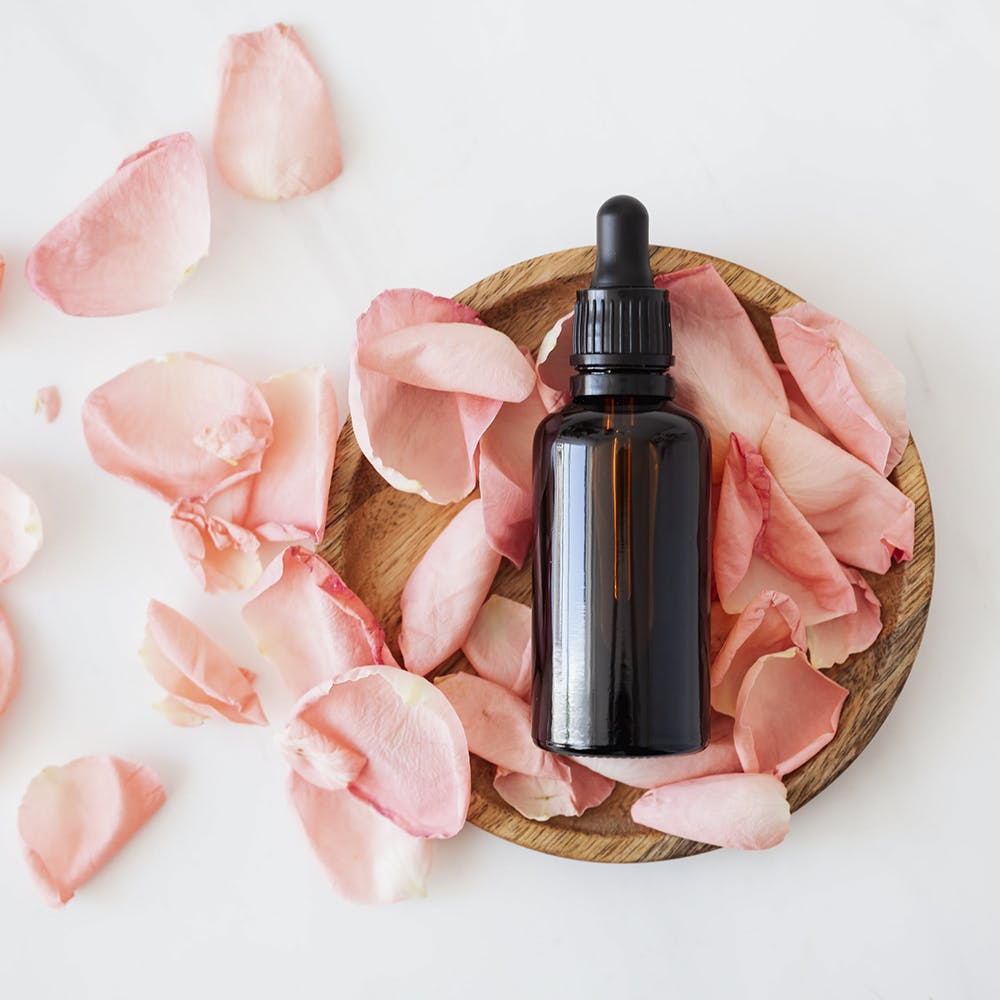 The above 4 products might be enough for a minimal skincare routine and work well with our universal truth ' less is more beauty, but you can also add some oils or serums for more benefits. Serum can include niacinamide, hyaluronic acid, retinol, antioxidants, and Vit C. Niacinamide serums can aid your skin in many ways including treating dryness, wrinkles, acne, and pigmentation.
Tips and what to avoid~
We at Aurora Cosmos define for you, what is skinimalism trend and lay-out these do's and don't's guide for you.
It is not necessary to include toners in your routine if you're washing your face correctly.

There's no need to use face masks because they do nothing for your skin in the long run.

Avoid face mists, they hydrate skin only for a short time and they might irritate your skin.

Your skin isn't going to change overnight, make sure to stick to your routine for effective results.

Make sure to know your skin type before starting any skincare routine, products ingredients vary according to the skin type.