The Indian cosmetic, beauty and personal care line has witnessed a steady growth in recent years. This industry is estimated to be worth 20 billion USD. Changing lifestyles and growing concern for one's body, especially the skin, has contributed to the significant growth and development of the cosmetic industry in India.
Cosmetics have become an integral part of almost every individual's fashion statement. The demand for cosmetic products is reaching heights and even the customer's engagement is skyrocketing like never before. Now the buyers have a wide variety of products to decide on and a huge range of labels to build faith in.  When providing the customers with a wide option, the next step of complication that comes to them is selecting a satisfactory product and company to rely on.
Selecting the right brand of makeup is a huge decision you make for yourself. The skin on your face is especially delicate, and if you want to look after it well it is highly advised to invest in quality cosmetics. These brands have a wide variety of products ranging from lipsticks to eyeliners to primers. We certainly hope it is easier for you to choose makeup products according to your needs. Let's have a look at the list~
1.) M.A.C cosmetics (Make-up Art Cosmetics)
Launched in 2012 in India, this Toronto, Canada based cosmetic brand is one of its kind. It's a luxurious brand because of its unmatchable quality and components with extremely controlled quality and quantity. 
Initially, M.A.C only used to make cosmetics for makeup artists and models, but it gradually transformed from a centralised brand into a famous global brand to exist to date. M.A.C is known for its diversified range of products including eyeshadow, eyeliner, mascara, lip gloss, lipstick and foundation.
It has garnered a lot of attention in the Indian market, it is appreciated and acknowledged as well. One can buy M.A.C products from both its offline stores and at online stores like Nykaa. 
Top picks by Aurora Cosmos~ M.A.C prep + Prime fix plus, M.A.C blush, M.A.C Pro Longwear Concealer
2.) L'Oréal Paris
Formed in 1909, L'Oréal is the biggest beauty brand in the world. This brand is known for its unparalleled commitment to technology,  innovation and research. They provide groundbreaking, high-quality products for all genders and age groups.
Headquartered in Clichy, Paris, it has been creating wonders in the cosmetic industry ever since. L'Oréal is known to serve quality products and is also one of the budget-friendly to the customers. At present, Nidhi Sunil is one of the global ambassadors of L'Oréal. 
Maybelline, NYX Cosmetics, Garnier and Matrix Essentials are subsidiaries of L'Oréal. Products from L'Oréal are available on Nykaa, Myntra and their site.
3.) Lakmé
Lakmé Cosmetics, launched in 1952 is one of the first home-grown successful brands in India. The brand is owned by Hindustan Unilever and initially, it started as a 100% subsidiary of Tata Oil Mills. 
Lakmé comes from the French opera "Lakmé", the French form of Devi Lakshmi(Indian goddess of wealth known for her extreme beauty.) Lakmé is a brand that has established itself as an established brand from contemporary Indian beauty expert to the flag bearer of modern trends and styles. It also organises Lakmé Fashion week, which at present is the largest fashion event of its kind in India. Lakmé products are available on its site, Nykaa, Myntra as well as in Lakmé's salon all over India.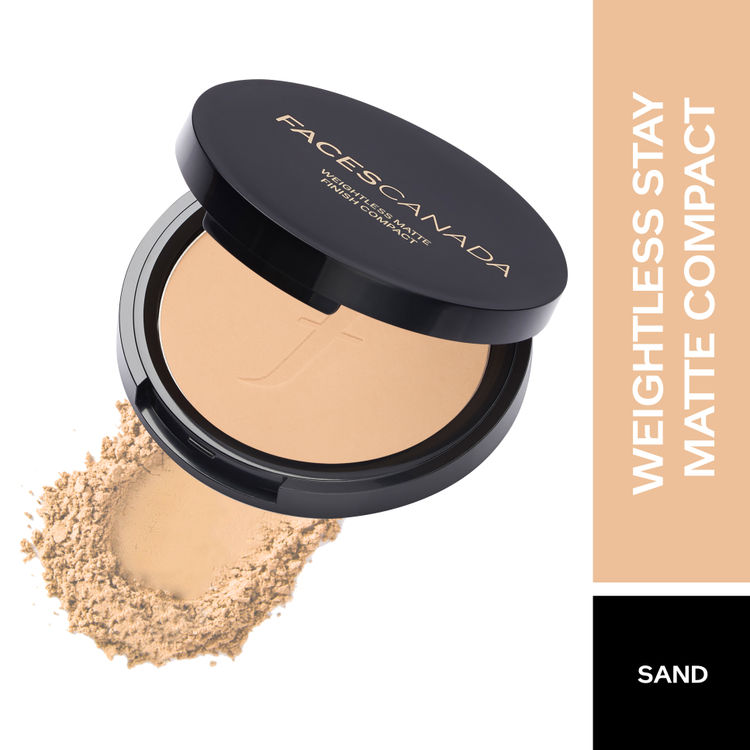 4.) Faces Canada
With its recent Launch in 2009 in India, Faces is a Canadian and top Indian makeup brand/ cosmetic brand set up over 40 years ago. Since then, this brand has rapidly grown and is known to give competition to prominent makeup brands like Lakme and Maybelline in the Indian market.
Faces have products from skincare to makeup to makeup tools and offer an impressive range of quality products at very competitive prices. One can easily buy Faces Canada products from their site, purpple.com or Nykaa.

Headed by Darpan Sanghvi, Myglamm is associated with Popxo and is headquartered in Mumbai. Recently, they have opened up a 3,000 sq ft shop with a mix of MyGlamm's storied classics, independent lines (like the Manish Malhotra x MyGlamm one) and all the company's new launches along with physical and virtual tryouts. Myglamm has its site and stores for purchase along with its products being available on Nykaa as well.
Myglamm, founded in the year 2015 is a direct-to-consumer cosmetic and beauty brand. The brand is unique as it combines technology, social media and content. Thus they make it easier for the consumers to not only discover new products but to personalise content and tutorials. Myglamm is one of the most recent emerging cosmetic brands in India. 
6.) Himalaya
Himalaya is one of the oldest Indian pharmaceutical, personal care and skin care brands that dates back to 1930. It stands number 1 among herbal pharmaceutical companies in India. 
It is a multinational company which is spread across different locations in India, the US, Middle East, Europe and Oceania. Himalaya is known for utilising ayurvedic herbs and minerals in its products and is quite influential among people of all age groups. Even after 90 years of its existence, Himalaya has made its place in a huge fraction of the population across the globe.
Products from Himalaya are easily available on Amazon, Flipkart and Nykaa apart from the brand's original site.
Also read: