"Does scalp massage stimulate hair growth?"
"Should we use oil while massaging our scalp?"
"How can scalp massage stimulate hair growth?"
Our curious heads are filled with so many questions, yet we have no satisfactory answers. This article will make an effort to answer your questions related to scalp massage. Let us dive in and have a deep look into the matter.
Scalp massage is similar to other massages like neck or body massage but it is done rather gently and typically just the fingertips are used. We know that it releases stress and makes us happier, but its benefits are not limited to that. Although we can now find various massaging equipment in the market, from manual to automatic, hands and fingers are still loved by most people.
When we are talking about scalp massage, we also can't forget the add-ons – Oils and Shampoos! Most of the time we do use some oil or shampoo for lubrication or cleansing, or just for healthier hair. They do have their benefits but do not forget that scalp massage or any massage is not bound to their use and it has it is a standalone physical exercise for your body. A dry scalp massage is also good and you should try it once in a while.
Now, addressing the tricky question – does scalp massage stimulate hair growth?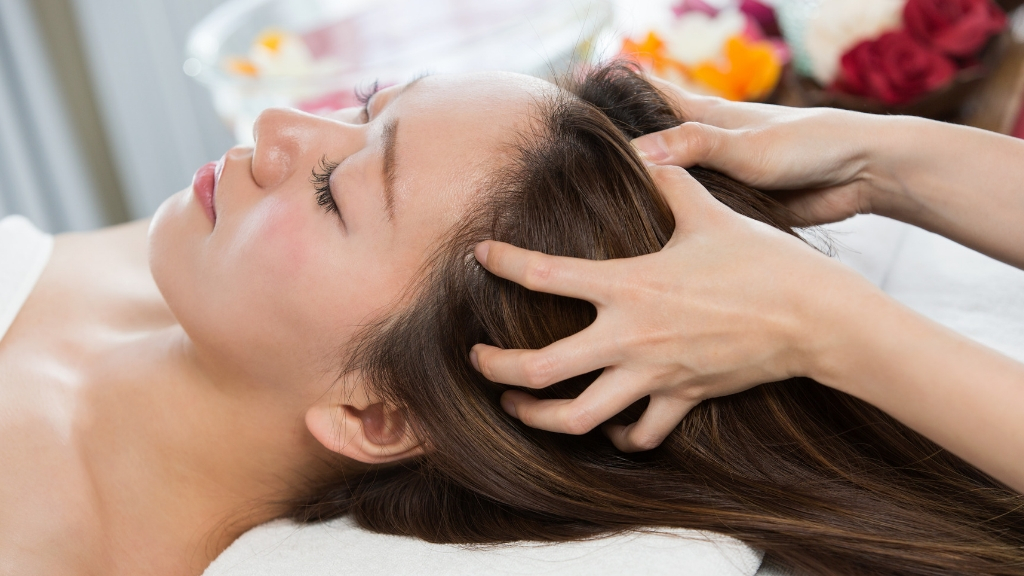 Yes, it does! Technically speaking, scalp massages help in increasing hair thickness by stretching the cells of the hair follicles in your scalp. And in this course, stimulates the follicles to produce relatively thicker hair. In addition to that, it also helps dilate blood vessels beneath the skin, thereby encouraging more hair growth. It also removes dead cells and increases blood circulation which creates an ideal environment for hair growth. According to a study conducted in 2016 over a small group of men where they were given scalp massage for 4 minutes on daily basis for 24 weeks, it was found that their hair got thicker.
It is no rocket science that the secret to healthy hair is a healthy scalp. And massage is one way to it.
Now talking about the tools and additionals, there are many scalp massagers present in the market which are very effective. These massagers are brush-like devices that stimulate millions of nerve endings on the scalp. And thus proving itself beneficial for massaging.
But of course, people generally prefer the traditional fingertips method to massage the scalp that too with oil. This combination not only releases stress and thickens the hair follicle but also leaves shiny and hydrated hair, so it is a win-win play. And who would not like using hands; hands are handy! Some people also massage their scalp using shampoo, and that is good too as it removes dirt from the scalp and opens the pores for fresh air resulting in healthier hair.
Summing up, there are various ways to massage your hair, each with its benefits. And when there's no way to do it wrong why think twice? What can be better than easing your stress and tension along with hair growth?
Also read: Biotechnology and skincare, a unique route to healing