"Let food be thy medicine and medicine be thy food." -Hippocrates
The food we eat is a vital and fundamental part of our lives and provides our body with the information and ingredients to function properly.
Without the correct information about what to eat include in our summer food diet, the processes in our body will be impaired and as a result, our health deteriorates.
The nutrients we consume such as Vitamins and Minerals in the food, we eat allow the cells in our body to perform the necessary body functions. These nutrients are essential for growth and without them, metabolism slows down
The relationship between our food, its nutrients, and our health are complex but have far-reaching consequences for people and society.
As changes in diet and eating habits place increasing strain on health systems, it is imperative to develop new products, interventions, and refined guidelines that improve health through nutrition. Achieving this depends on a full understanding of the biological processes that link the food we eat to our long-term health
To a certain extent, our body longs for what it needs. But what about those intense food cravings? Genes certainly play a role A study examining the relationship between endorphins and food consumption found that the two are strongly correlated suggesting that altered endorphin activity can lead to increased cravings.
Our DNA affects what we eat. Genes can predict various predispositions to food, including gluten sensitivity, lactose intolerance, and taste preferences as it expresses the possibilities encoded in its DNA. The food you eat can activate or deactivate certain genetic markers that play an important and even life-threatening role in your health.
We at Aurora Cosmos present to you the top 5 summer foods to try :
Summer is here and a promising way to beat the heat is through one's diet. It is the time to let go of fatty foods and greasy gravies, and rather shift to light meals and seasonal veggies.
You will be surprised how effortlessly your diet preferences and can assist you to stay refreshed throughout the season. And who says summer meals need to be boring?
There are many ways you can deck out cucumber, squash, melons and fruits like mangoes, pineapples, and litchis to fascinate your taste buds like never before.
An essential point to remember during the summer months is to stay hydrated. Thus, involves a lot of body cooling beverages and rehydrating soups that will also help in nourishing your body with the much-needed vitamin and mineral doses.
Grabbing seasonal veggies and fruits like mangoes, jamuns, and melons are also crucial because they are desired to keep the body cool and also a good addition to your summer food diet plan.
So toss-up exhilarating salads and even light curries utilizing curd, honey, lemon, fruit fluids, etc for the dressing. You can also have fun in the kitchen with the little ones by making delightful popsicles, flavoured water, mango ice creams and sorbets.
Challenge yourself to explore with different flavours to tickle your senses and make the most of the season. To help you  begin, here are our top 5 best summer food  recipe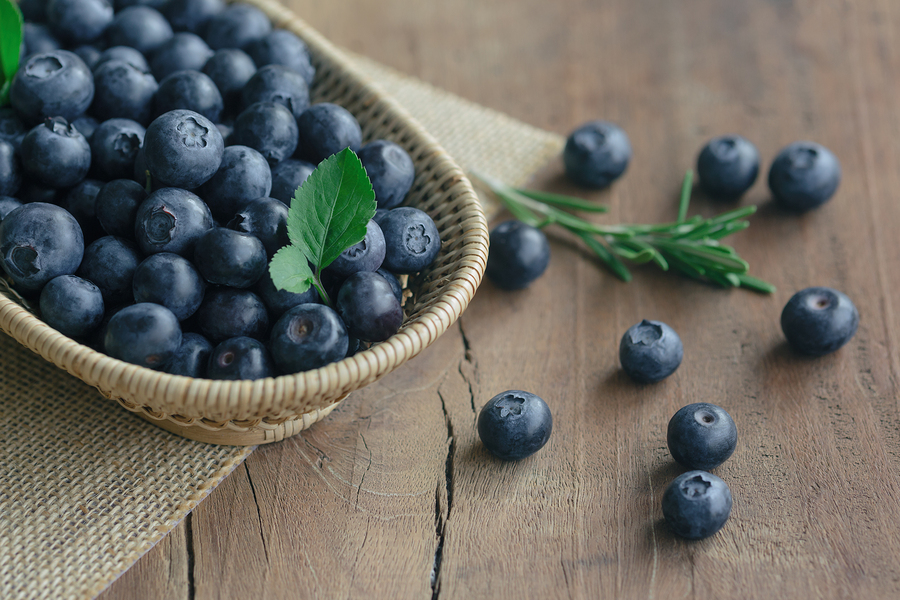 1.The heavenly Blueberries:  Bursting with Vitamins
Blueberries are full of antioxidant phytonutrients, which make them a superfood. Plus, blueberries also have high percentages of potassium and vitamin K, along with vitamin C, fibre, manganese and other anti-inflammatory antioxidants.
It's always reasonable to buy locally grown, organic berries and farmer's markets and grocery stores are exploding with these blue wonders during the summer.
Blueberry basil frozen yoghurt and Blueberry lemon should be a must-try in your summer food diet.
2.Let's Hear it for Tomatoes
We think nothing is more promising than fresh summer tomatoes – and the varieties are worth the extra fortune.  Tomatoes contain beneficial amounts of lycopene, which is said to be beneficial at curtailing the risk of sex hormone-related cancers like breast and prostate cancer. They also have loads of antioxidant flavonoids, vitamin E and vitamin C.
Tomato Salsa, raw Fresh tomato sauce and tomato juice could be a pick for your summer food diet.
3.The Watermelons Have It
Watermelon, are hydration heroines, which is precisely what you need in your summer food diet plan, during a heatwave. Also, their high water content enables you to feel full and skip sugary treats. Plus, melons are natural diuretics and it helps you during your period.
And if that's not enough, watermelon comprises lycopene, which safeguards skin cells from sun damage and keeps skin healthy. Ever tried a fruit soup? Well
Spicy Watermelon Soup could've your pick! What is more summery than a chilled, crispy watermelon? Or melon Popsicle and to impress your friends,  you can sprinkle some black salt or chaat masala too for a desi twist.
If not your traditional kulfi, try this Popsicle for a change in taste.
4.Salads could be your go-to meal this summer:
Salads are wealthy in insoluble fibres, which aid in digestion and benefit in lowering down bad cholesterol. Salads are stacked with antioxidants like folic acid, lycopene, phytochemicals etc., which enables in averting free radicles. Salads are exceptionally low in calories and wealthy in fibres, which subsequently keep you full for longer, facilitating weight loss. Monounsaturated fats in salads benefit in the absorption of phytochemicals, which further curtails the risk of chronic diseases.
Power-packed with nutrients, salads are thermogenic as well, which has been confirmed useful in boosting the metabolism function.
5.Craving something cool, creamy and delicious?  What better than yogurt!
Yogurt has been eaten by humans for hundreds of years It's very nourishing, and eating it regularly may improve several aspects of your health.
According to experts "The protein satisfies your growling tummy," Aurora Cosmos recommends brands that are low in fat and high in protein, like Oikos nonfat Greek yogurt which has twice the protein of traditional low-fat yogurt. Yogurt also adds a dose of probiotics, helpful bacteria that keep your digestive system running smoothly.
So what's your summer beat the heat meal? Let us know your favourite summer food in the comment section 🙂
Also read: Food And Health, the relationship between